Now Avail the Low Cost Panchmukhi Air and Train Ambulance Services from Agartala
Agartala is the capital city of the state Tripura. This city is situated on the bank of river Haora. It is also very close to Bangladesh.Although it is a capital city, still Agartala faces many problems like transportation, communication, poor medical facility, etc. So in order to help the people of Agartala, Panchmukhi Air & Train Ambulance Services has introduced air, train and ground ambulance services at Agartala at a very low and affordable cost.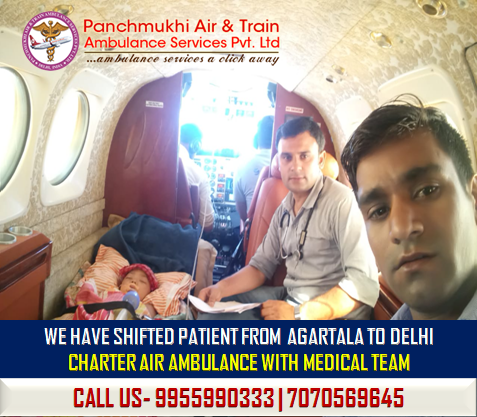 This service has come as a boon to the people of Agartala. They can now have the best medical facility at the time of emergency.
Panchmukhi Air & Train Ambulance Services in Agartala offers:
– Air ambulance services in Agartala
– Ground ambulance services in Agartala
– 24 * 7 medical advice and counseling from well-organized medical team
– Total transparency and no hidden cost
We shift many patients from Agartala by Charter Air Ambulance and Train Ambulance:-Click on Images and See