Welcome to Panchmukhi Ambulance Services, India!
It gives us the immense pleasure in welcoming you to the dedicated web of Panchmukhi Air & Train Ambulance Services Pvt. Ltd. We are a Delhi based ambulance service providers involved in serving the people in need across the globe. We have not been limited to Delhi or any specific location. Gradually we expanded and made our widest range of the ambulance services across the globe since the inception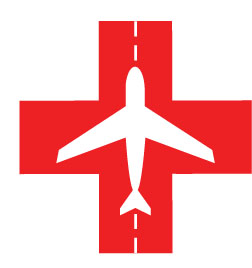 We are an experienced air ambulance company in Delhi run by the team of expert medical consultants. We are backed by the teams of industry experienced professionals carrying the required expertise.We have years of experience in this highly competitive and growing industry of emergency medical and ambulance services. At Panchmukhi Air & Train Ambulance Services we believe in the highly committed offering of the diverse category of the ambulances services including Air, Train and Road ambulances.
We specialize in the two major categories of the ambulance services namely (i) Advanced Life Support (ALS) and (ii) Basic Life Support (BLS). We are proud to be among the most sought ambulance service provider not only in the country but across the globe.It is the unbelievable trust in our varied services that makes us best from the rest.There are many of the advantages that make Panchmukhi Air & Train Ambulance Services Pvt. Ltd. distinguish its services from other companies. The few of the key features are (i) 24×7 availability of the air, ground and train ambulances from Delhi to worldwide (ii) Complete transparency with no any hidden cost (iii)Presence in the different corners of the world and (iv) 100% safe & trustworthy medical emergency services.